How To Redeem V-Bucks On Xbox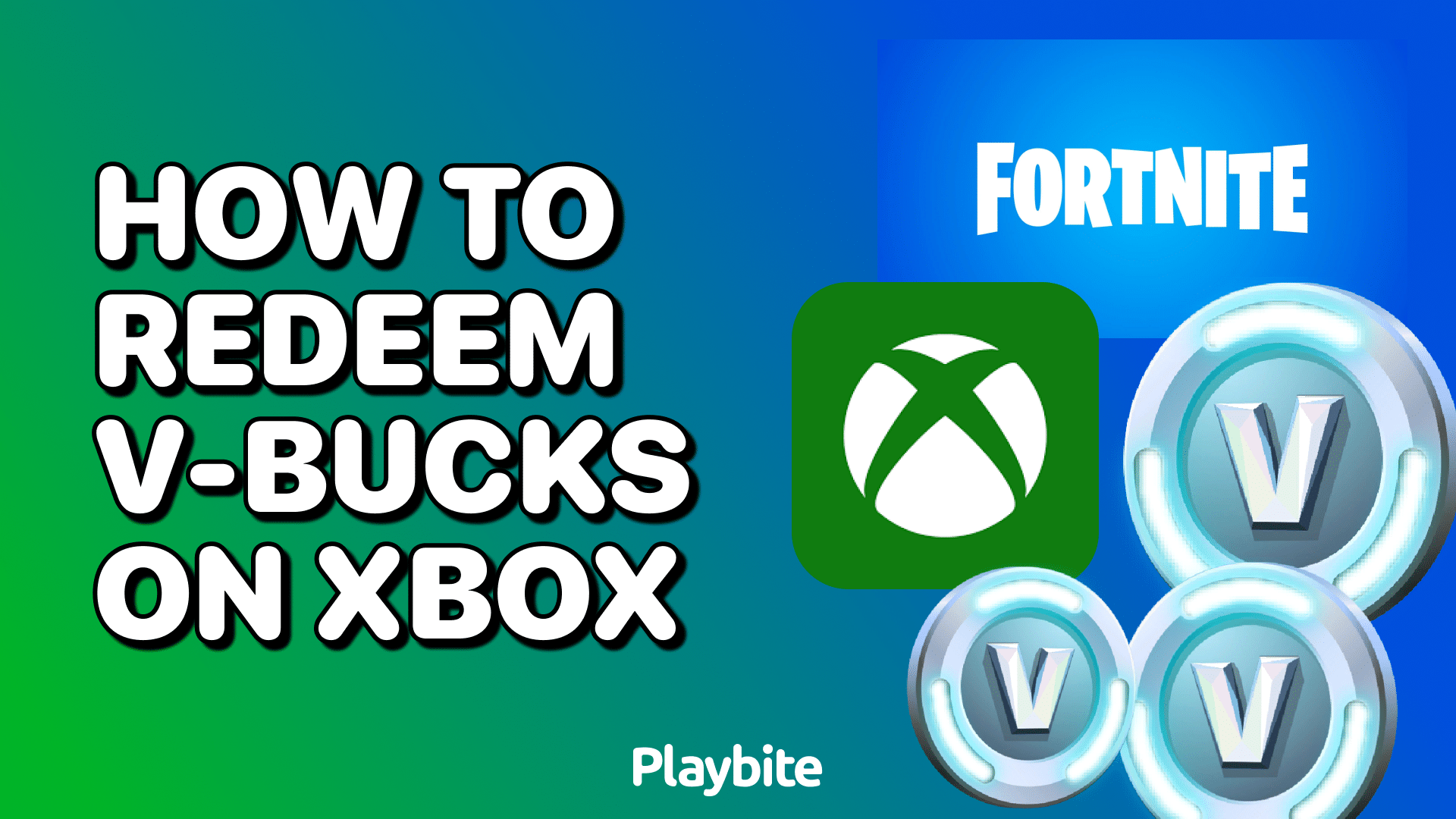 If you're reading this, you're probably a gamer eager to unlock the power of V-Bucks on your Xbox console, granting you access to a wealth of in-game goodies, outfits, and thrilling adventures.
Luckily, you're in the right place!
Read on as we tell you all about redeeming V-Bucks on your Xbox. We'll make sure you can start using them in no time.
Steps To Redeem V-Bucks On Xbox
Click on "Get Started" on the V-Bucks Redemption Page
Sign in to your Epic Games Account by selecting the platform you want to redeem your V-Bucks on (In this case, Xbox)
Select the "Redeem" option
Enter the 12-character or 25-character code (given to you on your Epic Games Account)
Click "Next" and then "Redeem" to confirm
Once you have completed these steps, the V-Bucks will be added to your Xbox account.
Start Earning Fortnite V-Bucks On Playbite!
If you like to play Fortnite and would like to get start earning V-Bucks for playing games, you should download this app called Playbite!
Playbite is an arcade app where you can play and win different types of prizes from all your favorite brands! Among the prizes you'll find the official 1000 V-Bucks gift card!
In case you're wondering: Playbite simply makes money from (not super annoying) ads and (totally optional) in-app purchases, and then uses that money to reward players with prizes!
Join Playbite today, available on the App Store, Play Store, and web.
📲 Win official Fortnite gift cards for playing fun games
Join Playbite for free!