Yes, Playbite is legit!
Playbite is simply an arcade on your phone. Think of it as Chuck E. Cheese, but virtual.
All we do is take the money we make from our users playing and brands partnering with us and use it to fund the prizes we put up in the Shop for our community to win!
The app has a large library of games, and every game you play makes you tickets (🎟).
Then, you can spend those tickets in the app's Shop and get prizes!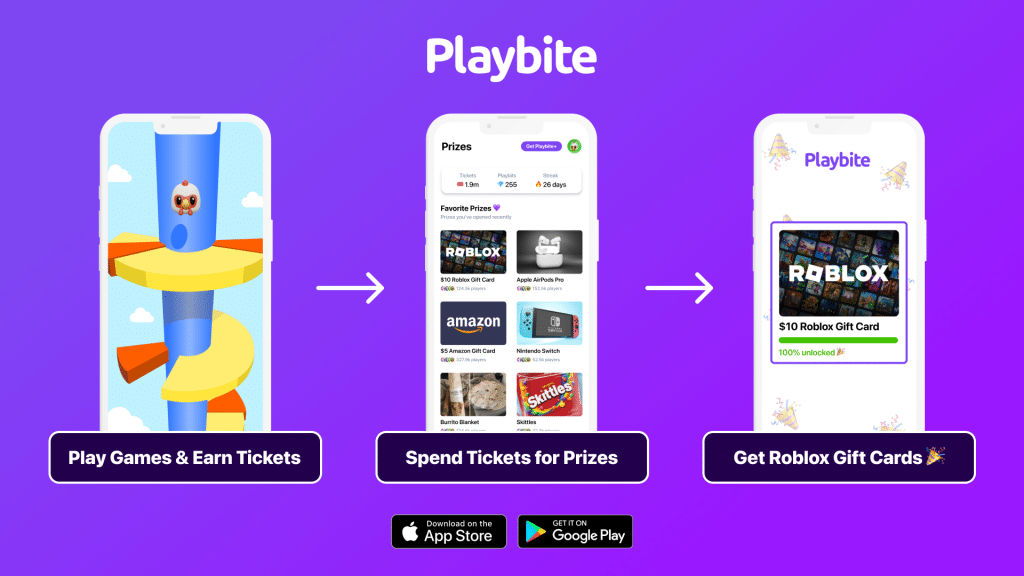 Does this mean you will press a button and instantly get free prizes (aka free money) one minute after joining? No, of course not… money doesn't grow on trees!
But Playbite is legitimately the best way to win free prizes while truly having fun!
Read on for more details.
How Playbite started
Playbite was started by a group of friends who had spent many years making mobile games for hire.
The Playbite founders are Diego Kafie (me! 🙋🏻‍♂️), George Faraj, Nic Weber, and Stu Feldt. Jessica Ferguson joined the team shortly afterwards too!
We got tired and bored of making mobile games for other people and decided to start a real company that solved a real problem in a delightful way.
The problem? Most mobile games suck, are full of ads, and are not rewarding.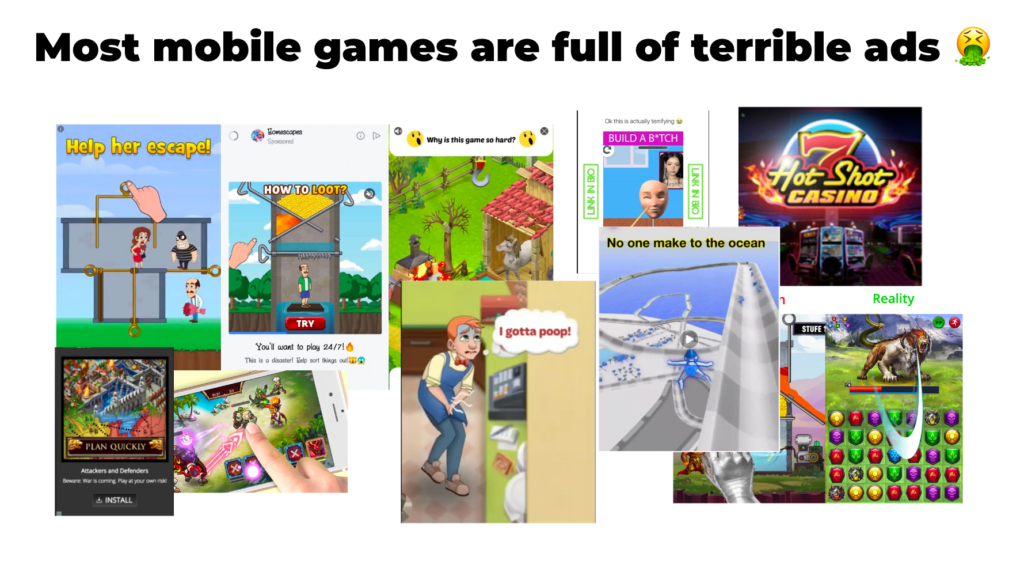 We hated how most mobile games worked: one app for each game, no community or social aspects, and full of annoying ads.
Thus came the idea of Playbite. We asked ourselves three questions:
Can we make one app for all games, where users can have profiles and friends? 📱

Can we make it work without countless annoying ads? 🤩

Can we reward our users with cool prizes they already know and love? 🎁
Thus came Playbite. It's one app where you can play all of our games, become part of a thriving community of players, and can win prizes from all your favorite brands!
How do I know you're not full of 💩?
The best thing you can do is join our Discord and ask our community yourself!
They will be more than happy to answer your questions. If you want, @ me in there (PB – Diego) and I'll hook you up with some free Playbite tickets 🤣
The other thing you can do is check out our lead investor's website: M25.
M25 is one of the most prestigious investment firms in Chicago, and they are the lead investors in Playbite!
Doesn't get more legit than that… getting M25 to invest in your company is hard.
Okay, but how does Playbite make money then?
Playbite makes money through what's called a freemium model.
We are developing a completely optional subscription called Playbite+ that will give members all kinds of cool perks (unique collectibles, profile cosmetics, powerups, etc).
We're also working with brands directly to list their products in our Shop and give them exposure!
These are technically ads, but ones that don't suck. Instead, they're kinda awesome cause it means you get a chance to win their product for free just for playing our games 🤯
Does Playbite require my credit card?
Absolutely not. You can play for free forever if you want!
Does Playbite require my email?
We need your email if you want to create an account. We simply use Google and Apple's login options for this (which most apps do), and you can even "continue as Guest" to take a peak before deciding to create an account.
If you redeem a digital prize like a Roblox Gift Card, we'll also confirm you have a proper email on file so we can send you your prize!
Does Playbite require my address?
We only need your address if you redeem a physical prize, like a Nintendo Switch or our fan favorite Burrito Blanket!
That's right, Playbite has physical prizes as well. If you redeem one of those, we'll need your address so we can send you your prize!
This is no different than when you buy a product online… only ours are "bought" with Playbite tickets 🎟, not money. Otherwise, we wouldn't be able to know where to send the prize!
If you just care about digital prizes like gift card codes, we will never need or want your address.
Does Playbite need my account or login info for prizes like free robux?
Absolutely not!
Most of our virtual prizes are simply the official gift cards from all the major retailers and brands you love. That includes: Amazon, Apple, Roblox, DoorDash, Nintendo, and more.
We work with an official gift card provider called Giftbit who has direct partnerships with all of these brands.
When you get a prize like this one, we simply send you the official gift card code to your email.
We don't need or want your usernames, logins, or passwords for ANYTHING, EVER.
(Side note: please never share that information with anyone… it's not safe 🙏)
Okay, so how do I win prizes?
Well… you play! You can get Playbite on the App Store, Play Store, or play on web.
Once you have an account, you can earn tickets by playing games, inviting friends to join, and participating in events called Quests.
You can win prizes by earning enough tickets to redeem them in the Shop, winning them in the Quest events, or bidding in a prize Auction!
There's many ways to win prizes, and we'll keep adding more ways over time to make the app as rewarding and fun as possible.
Alright, I'm ready to join Playbite!
I'm hopeful this article has addressed your concerns!
If you're ready to join Playbite, you can get started by downloading the app on the App Store, the Play Store, or starting off on the webapp first.
Feel free to add me as a friend on Playbite too! My username is simply Diego.
See you in there! ✌️
📲 Win cool prizes for playing fun games
Join Playbite for free!