Does Royal Match Have Ads?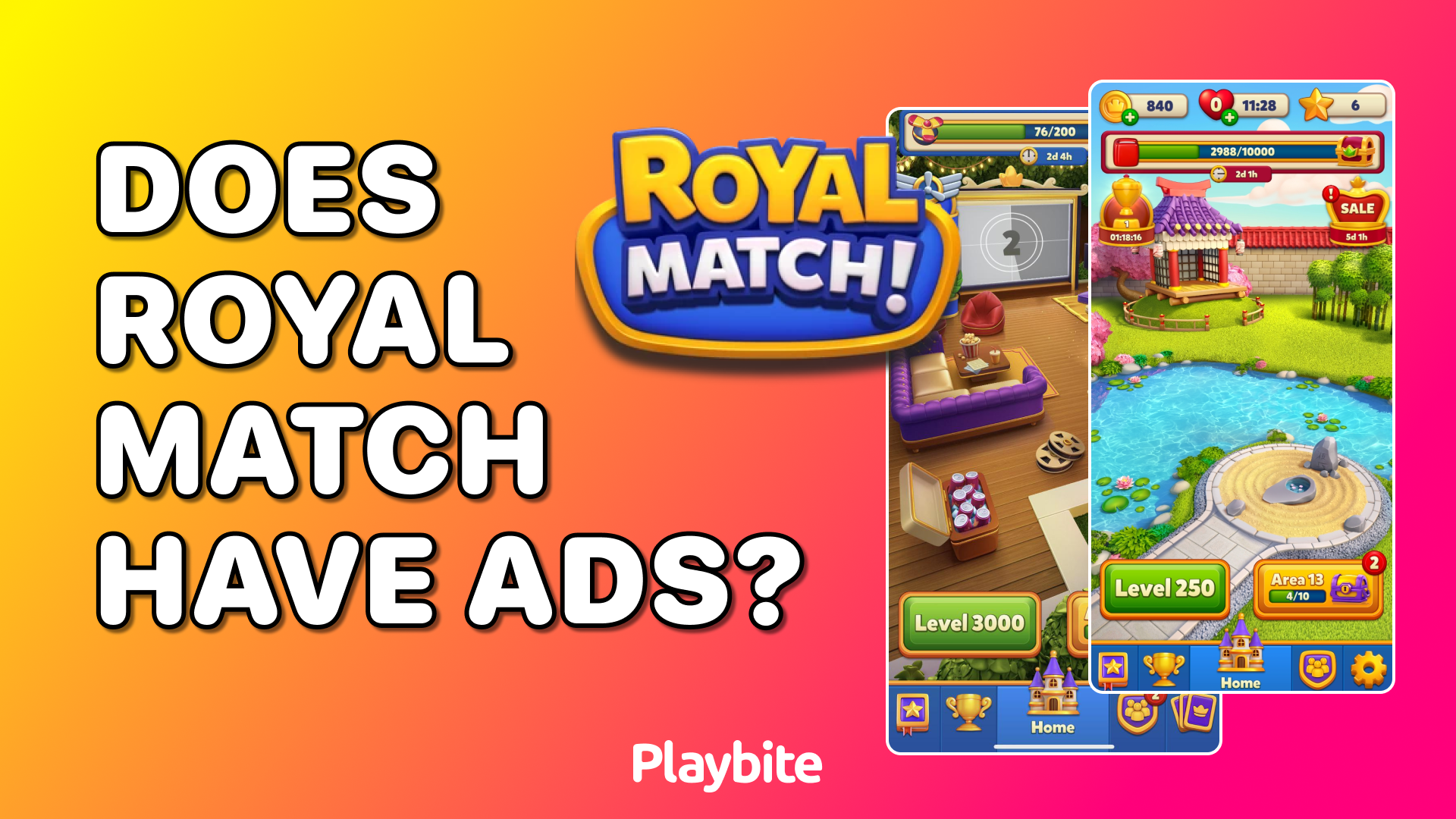 Step into the enchanting world of Royal Match, where puzzles and adventures abound. But here's the big question: 'Do they interrupt the fun with ads?'
We all want to know if we can play without annoying ads popping up. Let's find out if Royal Match gives you an ad-free experience or if you'll have to deal with interruptions as you play.
Read on as we tell you all about Ads in Royal Match!
Royal Match: Does It Have Ads?
Royal Match does not have any ads within the game itself.
However, Dream Games (the game's developers) are known to run aggressive ad campaigns for Royal Match on other platforms, such as social media and other mobile games.
This has led to some frustration among users who feel that they are being bombarded with Royal Match ads. It may lead them to think that the game itself is probably even worse with ads.
However, Royal Match is a fun game with no ads in the game itself!
Win Coins For Royal Match On Playbite!
Whether you're an all-time Royal Match player or just thinking about downloading the game, you have to download Playbite.
Playbite is an arcade app that offers a variety of entertaining games! As you play, you'll be on your way to unlocking really cool prizes. These prizes include official App Store and Play Store gift cards that you can use to get free coins on Royal Match.
Think of Playbite as a platform similar to Netflix or Spotify, but instead of offering TV shows and music, it's all about games! Any user can quickly understand how to use it within seconds and start their journey towards earning rewards from their favorite brands.
Playbite is available on the iOS App Store, the Android Google Play, and on web – that's right, you can even play on your computer!
📲 Win official App Store and Play Store gift cards for playing fun games
Join Playbite for free!