How Does Temu Make Money?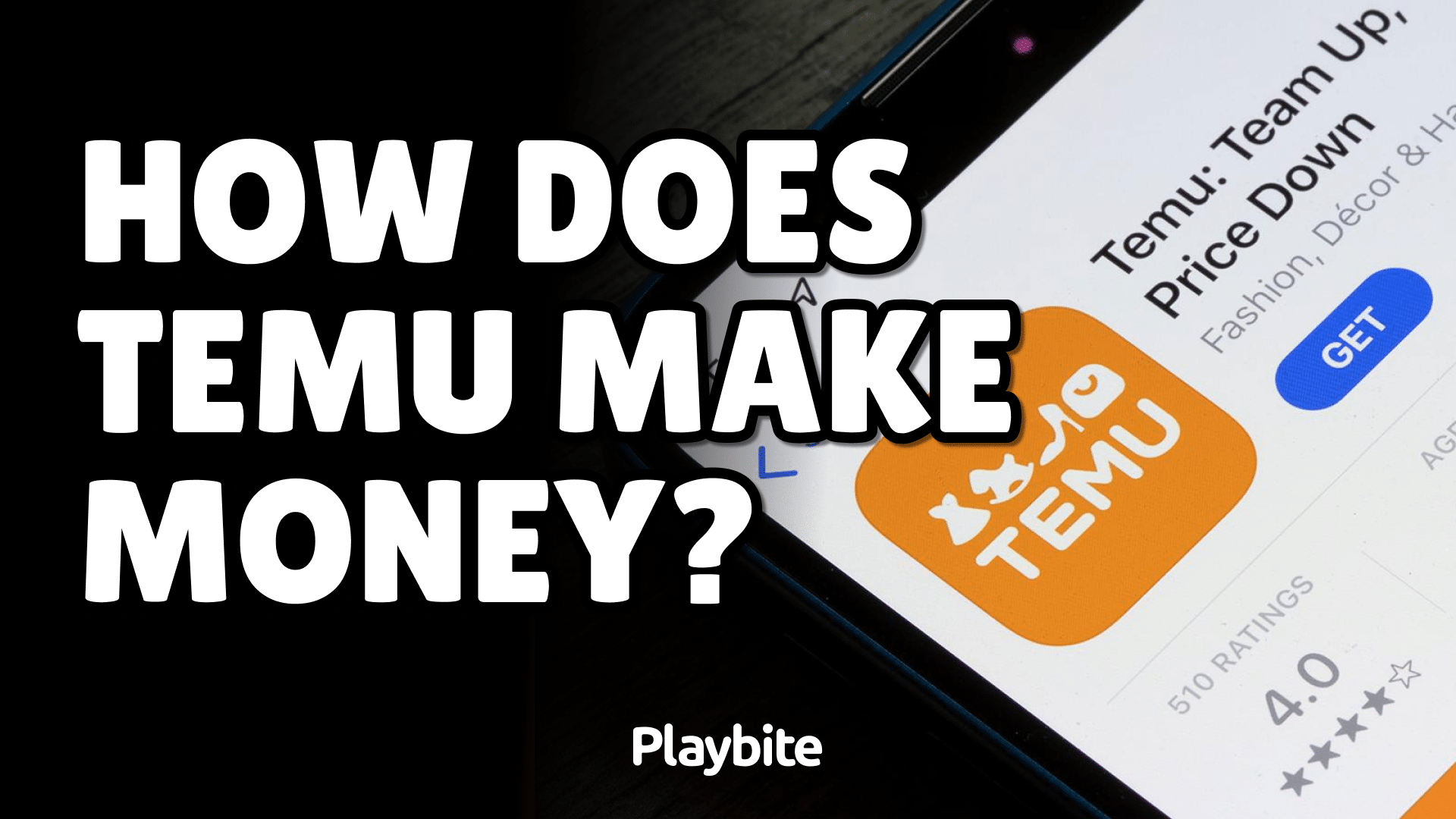 Scrolling through the Temu online shop and being captivated by the incredibly low prices will likely pique your curiosity, leading you to ask yourself the question: how do they make money? And honestly, you're not alone!
The question of how they manage to sustain their business and turn a profit while offering such budget-friendly deals is one that many of its shoppers have asked when exploring the bargains consistently offered on Temu.
So, join us as we find out how Temu makes money.
The Secrets Behind Temu's Financial Success
Believe it or not, Temu makes money in a number of ways. For example:
Selling ads on its website and app: Temu attracts a large number of visitors, so it is able to charge high rates to companies who want to put their ads on their site
Charging a commission per sale: When other people sell stuff on Temu, they give a part of the money they get (usually 10-20%) to Temu
Selling data to third parties: Temu collects data on its users' shopping behavior, and then sells it to other companies for marketing purposes.
However, Temu is still a relatively new company, and it is not yet profitable. They are spending heavily on marketing, and offering very low prices for customer acquisition.
Temu is basically willing to lose money on each sale in order to attract more customers. Once they have grown their customer database, they will probably start raising prices to make some profit.
Only time will tell whether Temu will be able to make a big profit. However, it is a fact that the company has certainly captured the attention of the e-commerce market with its ultra-cheap prices and aggressive marketing techniques.
Are You A Temu Shopper? Download the Playbite app!
If you have recently found yourself shopping on Temu, you should definitely consider downloading the Playbite app!
It's an arcade app where you can play a variety of fun games and unlock prizes from different brands as you play. These prizes even include official App Store and Play Store gift cards, which you can use to get some free items in the Temu app.
In case you're wondering: Playbite simply makes money from (not super annoying) ads and (totally optional) in-app purchases. It then uses that money to reward players with really cool prizes!
Join Playbite today, available on the App Store, Play Store, and web.