How To Return Temu Items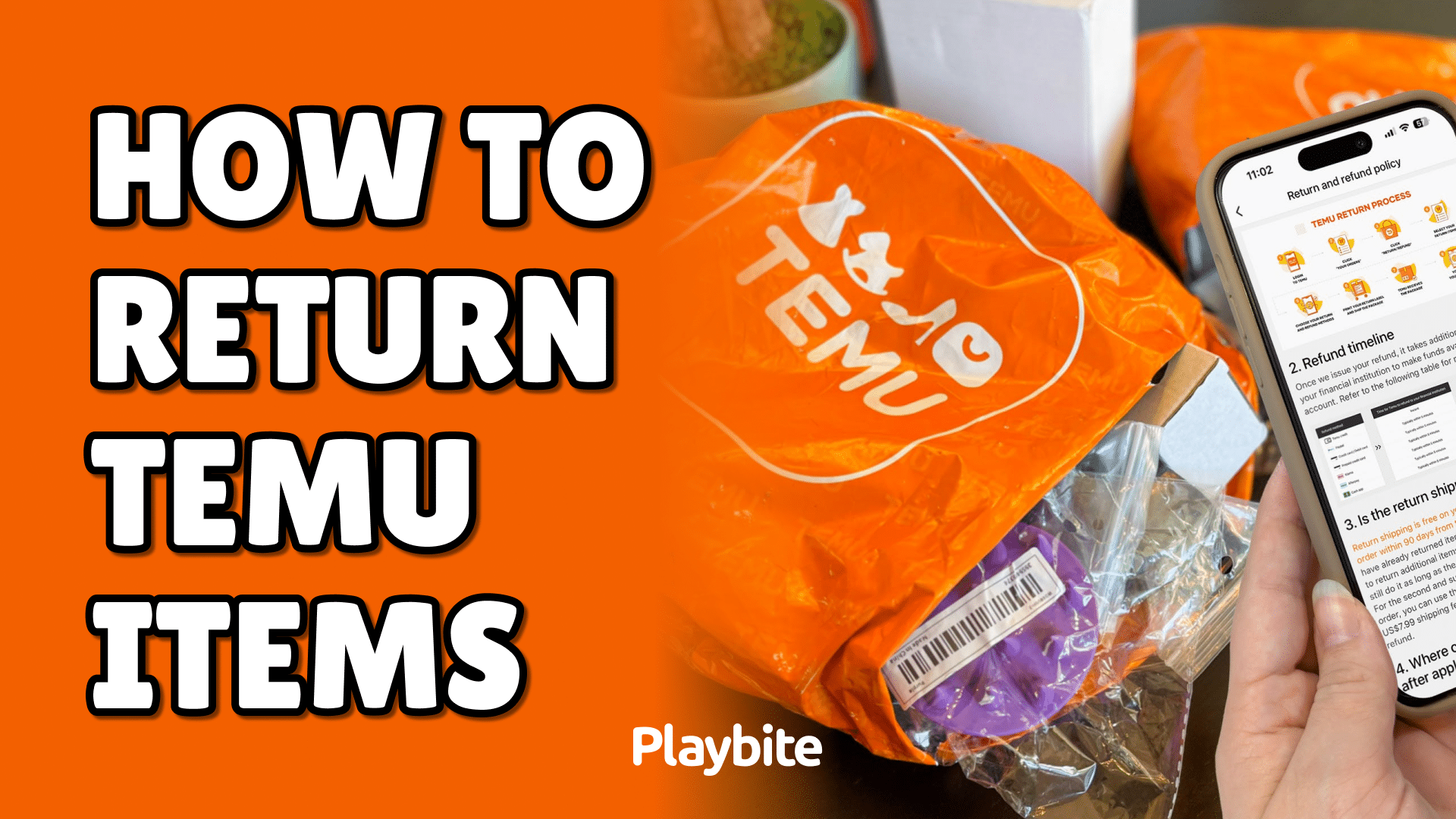 Returning items can be a common part of the online shopping experience, and you might be wondering about the process for returning items you've purchased on Temu.
Whether you've received the wrong product, a damaged item, or simply changed your mind, knowing how to go about returns is valuable information.
Read on as we'll walk you through the steps to return items to Temu, ensuring a hassle-free process.
Returning Items On Temu
To return items in Temu, follow these steps:
Go to Temu and log in to your account
Click on "My Orders" and then choose the order that contains the item(s) you want to return
Click on the "Return/Refund" button
Select the item(s) you want to return and the reason for it
Click on the "Next Step" button
Follow the on-screen instructions to complete the return process
Temu will give you with a free return shipping label. You can then use this label to ship the item(s) back to Temu. Once they receive your return, they will inspect the item(s) and process your refund.
Keep in mind that it may take up to 14 days for your refund to be processed and credited to your original payment method, and that you must return the item(s) within 90 days of the purchase date.
Get Temu Credit For Playing Games On Playbite!
Are you shopping on Temu and eager to get some free credit? You have to download the Playbite app!
Playbite is an arcade app where you can play a variety of games and win prizes from all your preferred brands. These prizes include official App Store and Play Store gift cards, which can be used to get some free items on Temu!
In case you're wondering: Playbite simply makes money from (not super annoying) ads and (totally optional) in-app purchases. It then uses that money to reward players with really cool prizes!
Join Playbite today, available on the App Store, Play Store, and web.
📲 Win official App Store and Play Store gift cards for playing fun games
Join Playbite for free!