Is Grand Theft Auto on Nintendo Switch?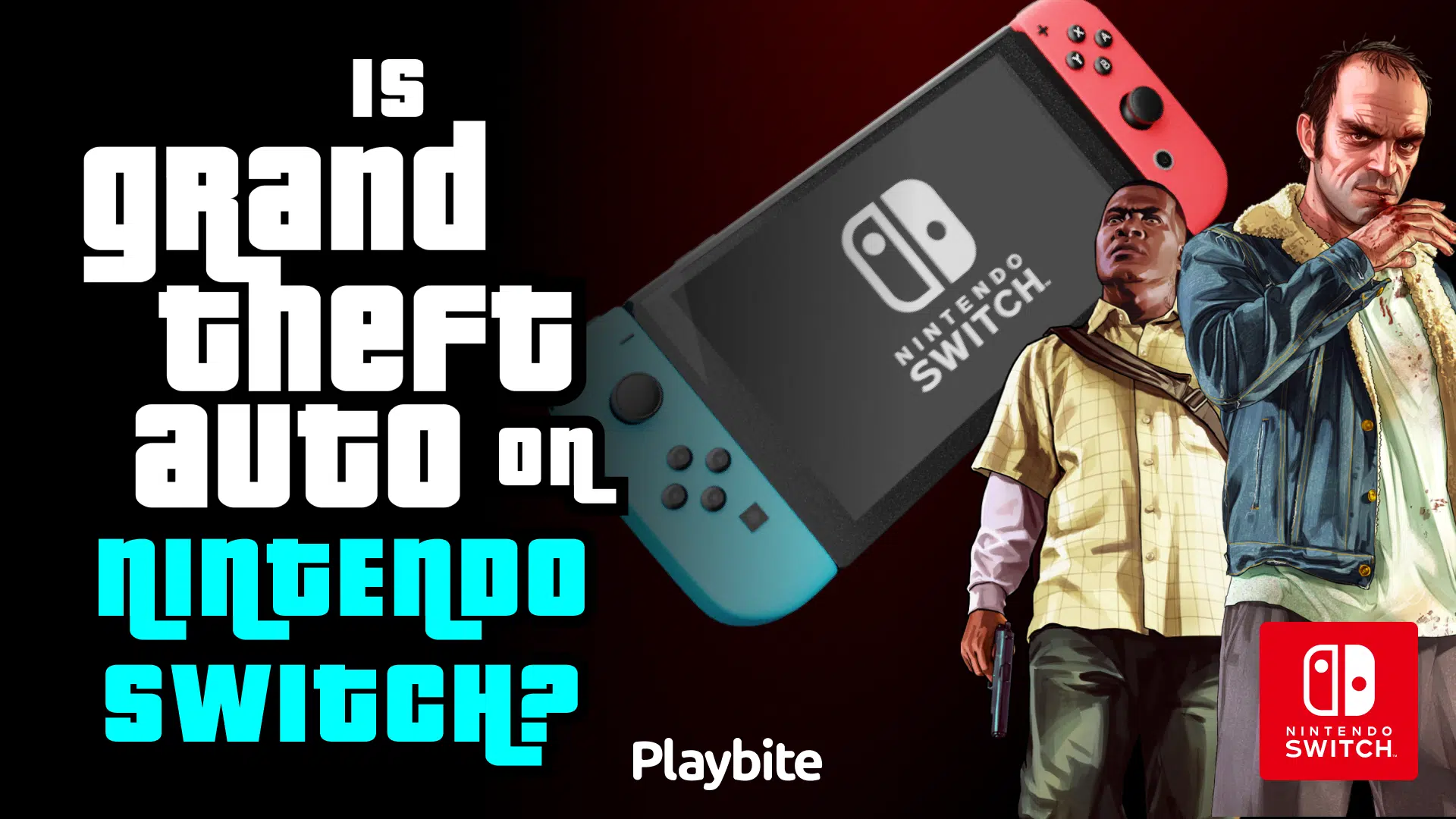 Tags video games
It's no wonder people ask if Grand Theft Auto is on Nintendo Switch. After all, GTA is one of the most popular game franchises of all time. It's open world gameplay and (let's face it) destructive possibilities have made it a must for anyone who calls themselves a true gamer.
Nintendo Switch players out there want to get in on that action too, so it's important to understand which GTA games are available for the Switch and which ones are not.
Which GTA games are available on the Nintendo Switch?
In November 2021, Rockstar Games and Nintendo jointly announced the release of Grand Theft Auto: The Trilogy – The Definitive Edition. This bundle dropped remastered versions of three amazing GTA games on the Switch:
Grand Theft Auto: San Andreas
Grand Theft Auto: Vice City
Grand Theft Auto III
These 3 games are available on the Switch and can be bought today. We can help save you some money on that, by the way. We'll get into that further below.
Is GTA 5 on the Nintendo Switch?
Although the GTA trilogy was welcome news for gamers worldwide, the question remains: is there a Switch version of GTA V, the latest Grand Theft Auto game?
Unfortunately, the answer is no. GTA 5 is not available on the Nintendo Switch at this time.
When is GTA 5 coming to the Switch?
Neither Nintendo or Rockstar Games have made any announcements on the matter, and there is no release date that has been announced.
This is a huge bummer, as Nintendo Switch players have been left in the cold while the game releases on everything from Xbox One and PlayStation 5 to the Xbox Series X, and Xbox 360.
For now, Switch users will have to settle with playing GTA San Andreas, GTA Vice City, and GTA III.
But while you're here, how about getting your next Nintendo eShop purchase for free, or with a nice discount?
Would you like a free official Nintendo eShop gift card?
Yes, you read that right. Let me explain!
We built an app called Playbite that is an arcade on your phone. Basically, we give people prizes for playing our games!
One of our most popular prizes is the official Nintendo eShop gift card. If you play in our app and win one, you can get free Nintendo eShop codes!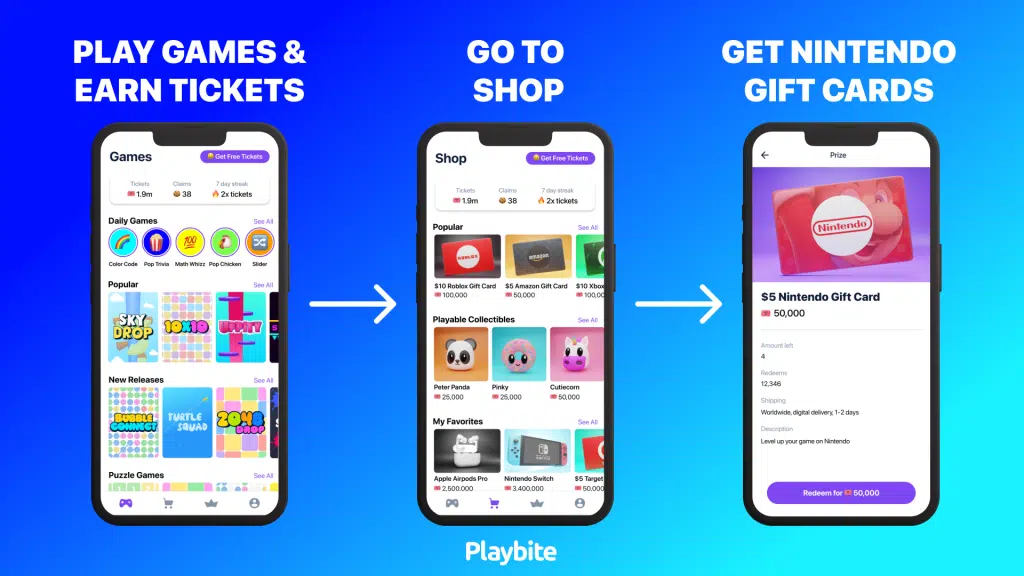 That sounds too good to be true. What's the catch?
I get it, that sounds too good to be true. It's not, let me explain:
Playbite makes money from a combination of non-intrusive ads and subscriptions. Users can play for free for ever with commercial breaks (think YouTube), but they can also pay a small fee for a monthly subscription to remove ads and get other cool perks (think YouTube Premium).
Simply put, we makes money from the ads and subscriptions and then pay for the prizes with that! If you never want to pay a single cent, you don't have to, and the ads are totally fine and sometimes even enjoyable.
Hope that clarifies any doubts!
Can I win other stuff besides Nintendo eShop gift cards?
Absolutely! We know Nintendo players love getting free eShop codes, but there's other kinds of gaming gift cards like Roblox, Xbox, Playstation, and more.
We also have physical prizes a Nintendo gamer like you would enjoy, like Pokemon trading card packs and AirPods cases.
Okay, I'll try it out!
Great news! Playbite is free to play and download everywhere. You can get it on the App Store, Play Store, or try it on web.
Whatever Nintendo Switch games you're into, being able to get free Nintendo eShop codes by playing games on your phone is truly life changing. Join Playbite now!
📲 Win Nintendo eShop gift cards by playing fun games
Join Playbite for free!