Scooby Doo Games for Nintendo Switch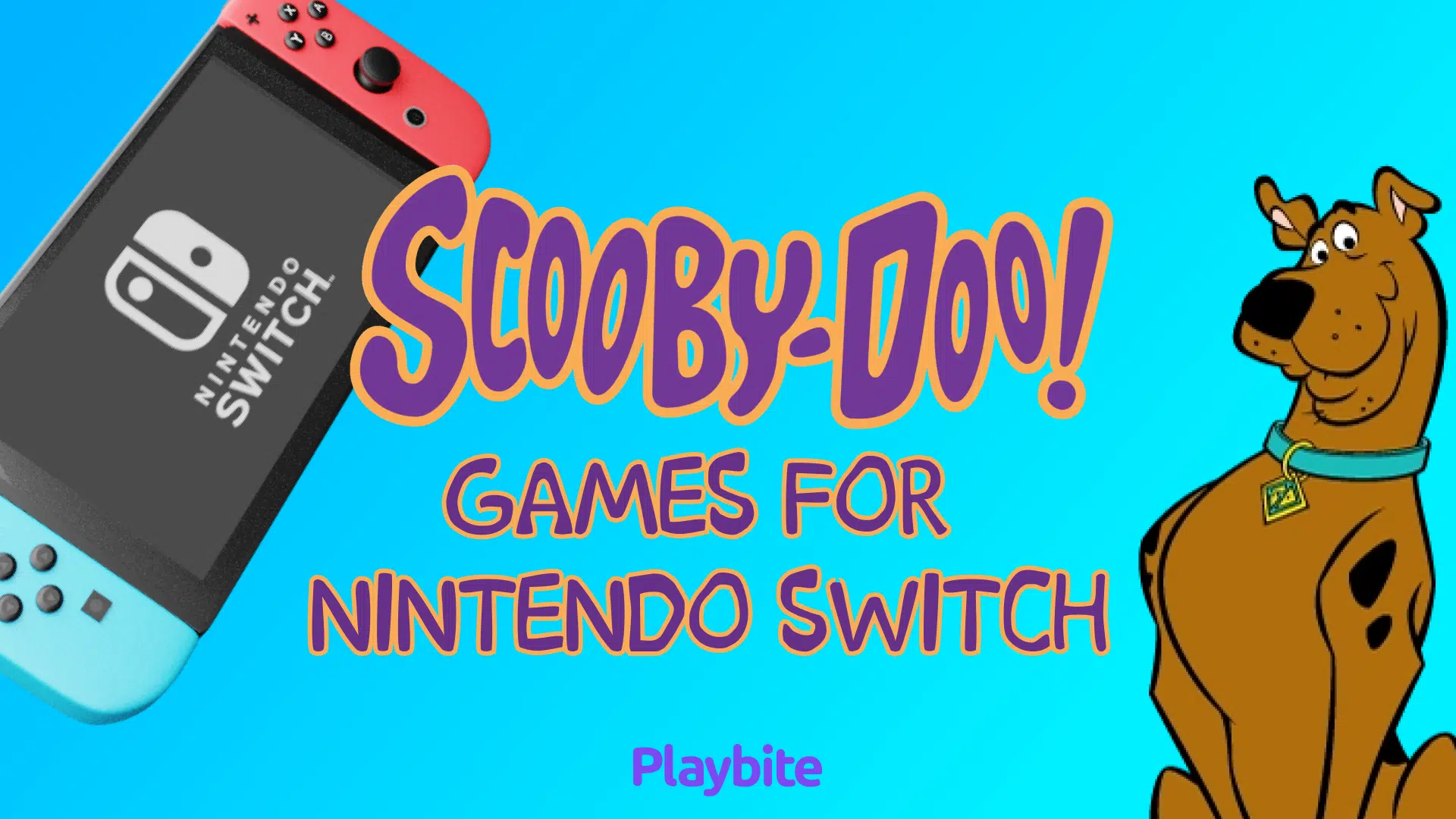 Gamers all over the globe keep wondering if there's any Scooby Doo games for the Nintendo Switch. We can't blame them, Scooby Doo is a beloved character and there have been some solid Scooby games in the past.
So are there any Nintendo Switch Scooby Doo games?
What Scooby-Doo games exist for the Nintendo Switch?
Unfortunately, the answer is no. There are no Scooby Doo games for the Nintendo Switch.
The latest Scooby Doo games in the Nintendo ecosystem are:
Scooby Doo and the Spooky Swamp (for Nintendo Wii and Nintendo 3DS)
Scooby Doo First Frights (for the Nintendo Wii)
Scooby Doo 7 Looney Tunes Cartoon Universe Adventure (for the Nintendo 3DS)
Your best bet to play a Scooby Doo game is to get those for your old Nintendo systems…
Are there any coming soon?
Nothing has been reported in regards to future Scooby Doo games coming out for Nintendo Switch.
The closest thing that might hit Nintendo Switch soon is Warner Brothers' Multiversus battle game.
Multiversus is a new battle game with all WB IP that resembles Super Smash Bros. However, the game was only released for PCs, Xbox, and PlayStation.
It actually doesn't feature Scooby as a playable character (yet), but does feature Shaggy and Velma!
The game's director, Tony Huynh, has stated that he hopes to bring it to Switch down the line:
Would you like to win Nintendo eShop gift cards for playing games?
Yep, I mean it! Let me explain:
We built an app called Playbite that works like an arcade. Think Chuck E. Cheese, but on your phone!
You simply play fun games, earn points for playing, and can then spend those points in our Shop for all kinds of digital or physical prizes – including the official Nintendo eShop gift cards!
So you can get yourself free Nintendo eShop codes for doing what you already do every day: playing games!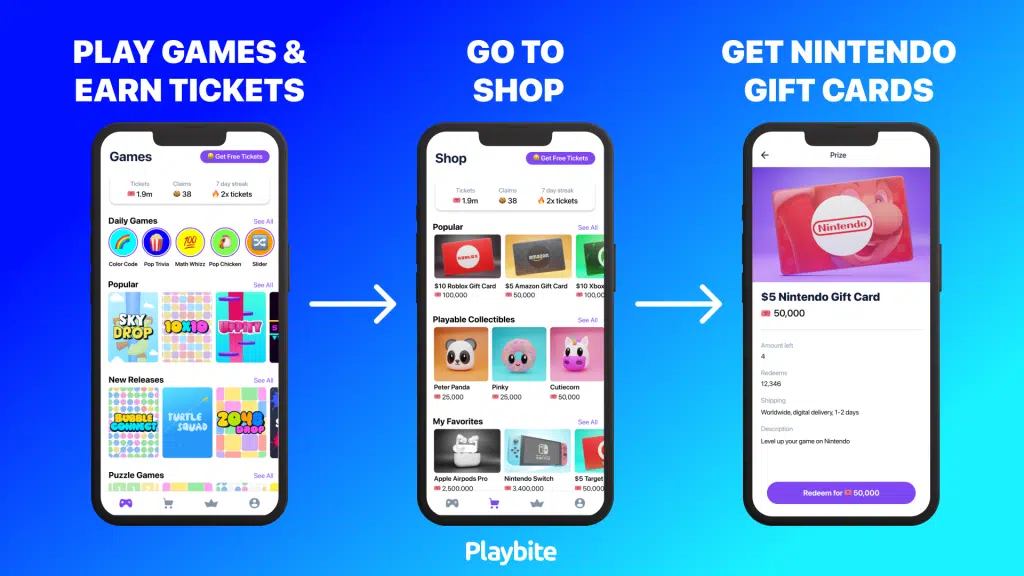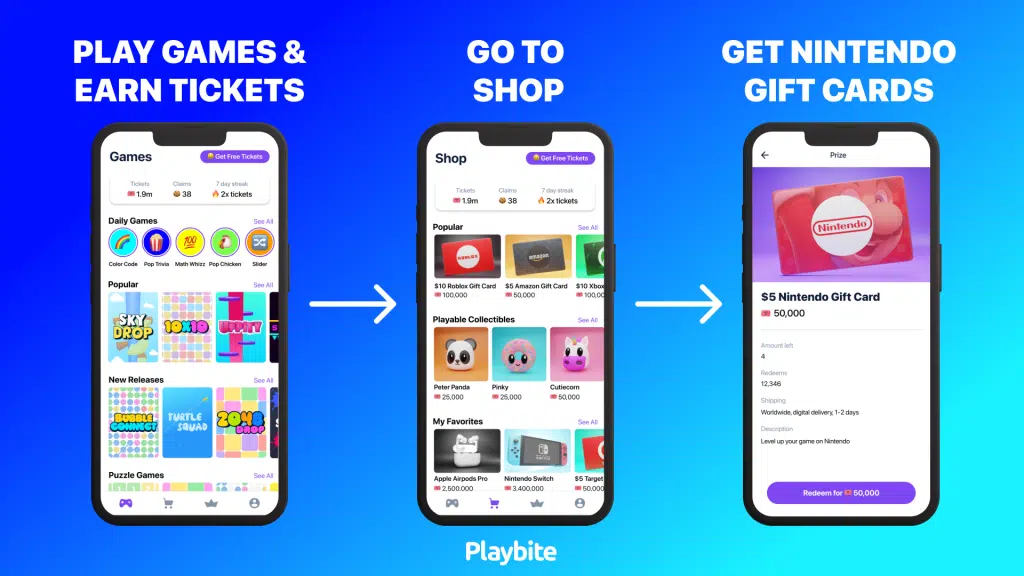 That sounds too good to be true – what's the catch?
We get it – people ask us this all the time! The answer is quite simple.
Like YouTube or Spotify, we have what is called a "freemium" model. You can play our games and earn prizes forever, but with some light ad breaks.
Alternatively, you can choose to get Playbite+ for $3.99/mo to remove the ad breaks and get all kinds of other perks.
Either way, we generate revenue from everyone playing, and then simply use that money to pay for the prizes that we give back to our community of players!
Our mission is to build the most entertaining and rewarding app in the world, and so we're committed to using our revenue to pay for prizes that make everyone's lives a little better!
Can I win other stuff besides Nintendo eShop gift cards?
You bet! Nintendo gift cards are just one of dozens of gift card prizes we have. You can also win Roblox gift cards and get free robux for playing games, or Xbox and PlayStation ones!
You can also win all kinds of other prizes too. If you like Pokemon, for example, you can get yourself Pokemon trading card packs as well!
Okay, I'll check it out!
Awesome! Playbite is free to play and download anywhere. Get it on the App Store, Play Store, or try it on web.
Start winning free eShop codes for playing fun games now!
📲 Win free Nintendo eShop Gift Cards for playing fun games
Join Playbite for free!